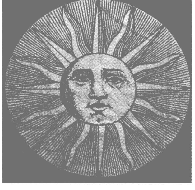 If you need a product or if you have questions, get in touch with us by e-mail at info@oasismontana.com or call us 406-777-4309 (no sales tax to most locations). We want you to be happy with your system, so let us know what you need! We have free information to help you size a system, as well as advice on energy efficiency, just give us a call. If you like our site (tell your friends!) or have further questions or criticisms, please share your thoughts. And keep checking back with us--we are constantly upgrading our site, adding new products, pricing and information. We appreciate your patience and hope you've received some usable information on alternate energy systems.
MAJOR CREDIT CARDS ACCEPTED (Visa & Mastercard) !

WHO WE ARE and WHAT WE'RE UP TO:
Check out our latest office PV project!
Chris Daum has been in the renewable energy field for over 30 years, learning every facet of the industry--sales, technical, shipping, purchasing--and decided to start a new business in order to provide quality components engineered for site specific applications while maintaining GREAT customer service. Together with the support staff, we offer experience, personalized service and the finest components and pricing this industry has to offer.

Our experience has allowed us to design and sell systems from Belize to England, from West Africa to Thailand, in addition to North America. We can quote you surface or air freight rates; let us know your power requirements, and we'll design a system to specifically meet your needs. YOUR SATISFACTION IS OF PRIME IMPORTANCE TO US!
Read more on "Why buy from Oasis Montana?"

WHY ARE WE CALLED THE "OASIS"? If you've ever visited our business site--you'd know! We're located on the east side of the Bitterroot Valley in western Montana, a beautiful but dry land of rolling hills of sage--the foothills of the Sapphire Mountains. Three thousand feet of drip irrigation and 34 years later, it truly is an oasis here, with over forty varieties of fruit trees and many native conifers and shrubs that attract a variety of wildlife. It's a pocket of color against the brown and blue of native grasses and sagebrush. The origins of this business are in horticulture, so if you have questions on native plants, drip irrigation, watering, or hardy plants for the intermountain areas, please e-mail us on your concerns. Chances are we can help you or refer you to a useful source of information for what you seek.